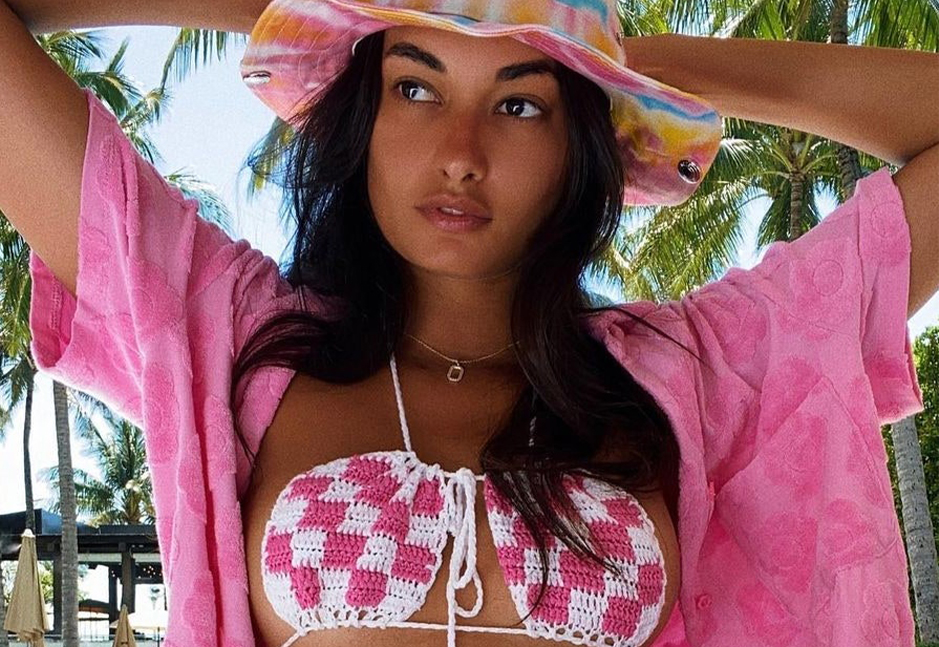 S
he's now a swimwear supplier to the stars – fans include Hailey Bieber, Gizele Oliveira, Bella Hadid, Kylie Jenner, Jennifer Lopez and Naomi Osaka, who she recently collaborated with – but her brand has humble, homegrown beginnings.
Growing up in sunny Malibu meant that Aiello "lived in bathing suits", flitting between the beach, swim practice and soccer training sessions, where she wore her costume under her kit. "In my soccer uniform pictures, you can see my bathing suit peeping through!"
Instagram played a major role in getting exposure for Aiello's brand. Soon after she started posting pictures modelling her own designs, shared on her Frankies Bikinis feed, requests started flooding in. Interest boomed after Candice Swanepoel posted a mirror selfie in 2013, and tagged her @frankiesbikinis suit. "She propelled the brand to get a ton of press and a bunch of people reaching out asking for the specific bathing suit that she was wearing," the founder says now.
Now it's common for individual Depop sellers to grow a brand on social media, but back then the power of a celebrity endorsement was less well known. "Nobody had any idea about the power of social media and what it could do for your business," she muses. "I truly believe being hands-on makes learning much more efficient."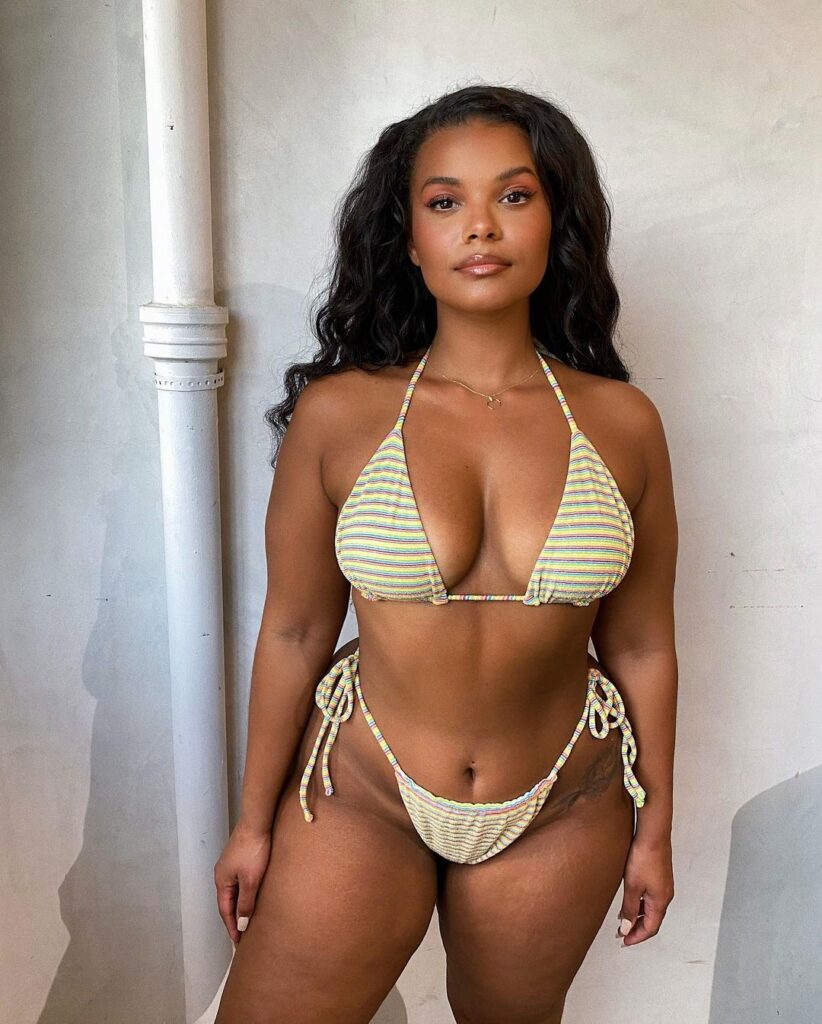 Aiello continues to design with herself and her friends in mind: their preferences have dictated the direction of the brand from the outset. Looking inwards has also been a great advantage. "I only put out products that I'm 100 per cent obsessed with," she explains.
Building a sense of community has been another important aspect of the Frankies empire – the brand's social feed is filled with reposts of tagged customer photos; showcasing the swim range on a broad range of real people. "One girl out there can see a style on somebody and think, 'her body type is similar to mine', which makes her feel really comfortable and happy to make this purchase." 
Though colourful swimwear remains her MO, Aiello has since expanded her range to include various beauty products and ready-to-wear styles. Cheerful resort pieces perfect for mixing and matching, loungewear and evening-appropriate dresses are released sporadically as capsules, and informed by current trends. She also recently launched an exclusive range in collaboration with Browns, featuring checkerboard crochet, boho patterns and retro florals. Get bookmarking this brand ahead of summer.