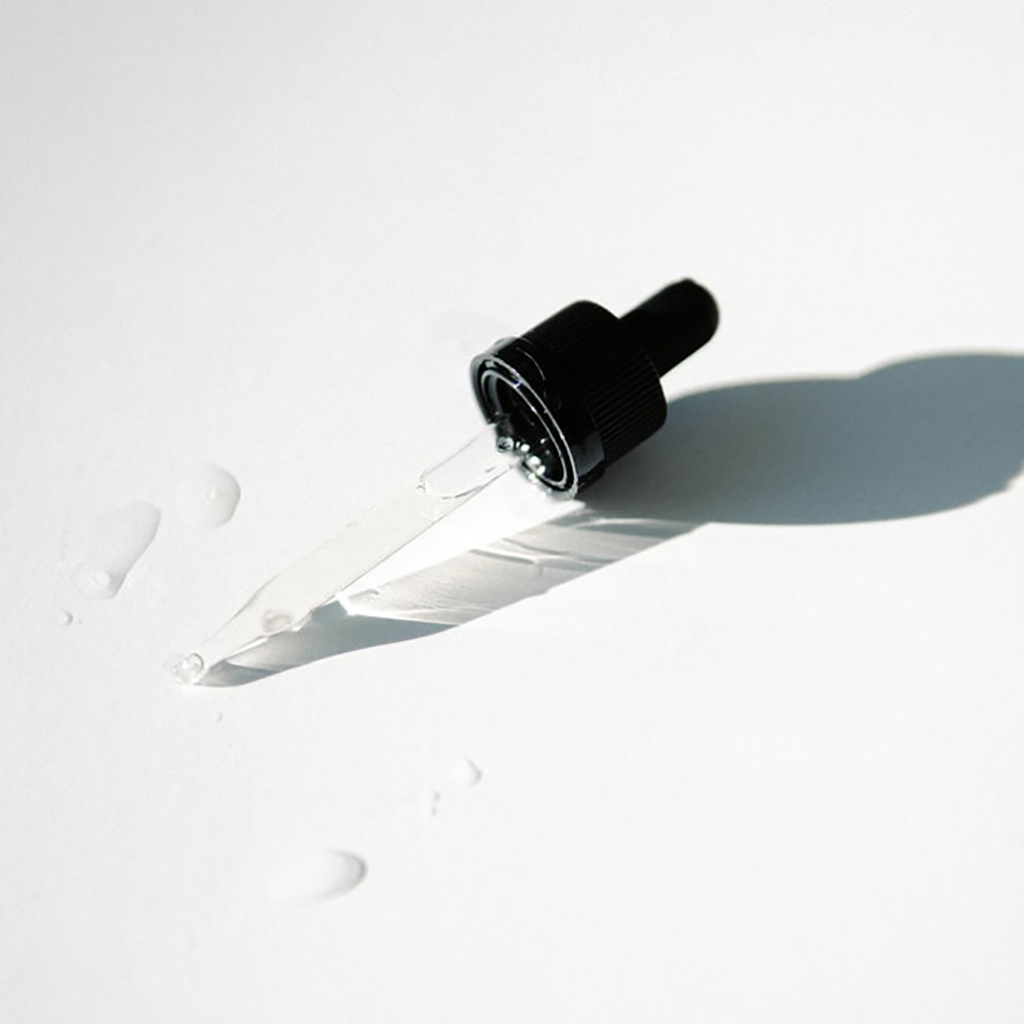 W
hether you're experiencing your first pimple outbreak or dealing with persistent hormonal acne, breakouts are pesky buggers. However, these dermatologist-approved cleansers, serums, and moisturizers will minimize the appearance of blackheads and whiteheads, all while speeding up the pimple healing process and preventing future breakouts.
Acne, blackheads, breakouts, and clogged pores rank pretty high amongst our most-despised skin-care terms. On the flip side, a phrase like the best salicylic acid products is near the top. After all, salicylic acid maintains a consistent presence in ingredients lists for its ability to dissolve dead, pore-clogging skin tissue, speed up cell turnover, reduce the chances of future breakouts forming, and even soothe/treat conditions like scalp psoriasis. 
Allow Yunyoung Claire Chang, M.D., a board-certified dermatologist based in New York City, to break it down for you. "Salicylic acid is an oil-soluble beta hydroxy acid (or BHA) that goes deep into the pores to clear out dirt, oil, and other impurities," she explains. "It exfoliates and reduces clogged pores, leading to clearer and brighter skin." Salicylic acid also plays an important role in the acne-healing process (both in the short and long term), acting as "an anti-inflammatory ingredient that helps red, inflamed pimples and pustules go away faster," Naissan O. Wesley, a board-certified dermatologist in Los Angeles, previously said.
Now, you might be wondering about the differences between alpha hydroxy acids (AHAs) like glycolic and lactic acid and their counterparts, BHAs. "Generally, oil-soluble ingredients [like salicylic acid] penetrate through the lipid layers between the skin cells more readily," New York City-based board-certified dermatologist Sejal Shah previously explained. In comparison, their water-soluble counterparts (AHAs) stick to the skin's surface.
That's also why the Food and Drug Administration (FDA) has approved a higher maximum percent for over-the-counter (OTC) products for alpha hydroxy acids — 10 percent for leave-on products and 30 percent for rinse-off treatments — but, more on that in the next section.
It's important not to overdo the salicylic acid-spiked treatments, especially for those with dry, sensitive, and generally irritable skin. "I recommend starting with a lower concentration of salicylic acid, like 0.5 or 1 percent, to see if you tolerate it before jumping to 2 percent [the maximum amount the FDA allows in OTC products]," Dr. Chang tells us. She also endorses kicking off with salicylic acid once a day or once every other day and monitoring your skin — before you work your way up to twice daily (morning and night). 
Additionally, you have to consider the products you're pairing with salicylic acid. While you should be using moisturizer and especially sunscreen on a daily basis anyway, both products are vital in combating potential irritation associated with the acid. "I recommend using [salicylic acid] alongside skin-repairing and soothing moisturizers," Dr. Chang says, highlighting those formulated with barrier-repairing ceramides and calming ingredients like niacinamide, allantoin, Centella asiatica (also know as cica), and aloe. Tracy Evans, M.D., a board-certified dermatologist and medical director at Pacific Skin and Cosmetic Dermatology in San Francisco, California, agrees and calls out fragrance-free, oil-free moisturizers like EltaMD PM Therapy Facial Moisturizer and CeraVe PM Facial Moisturizer.
Dr. Chang strongly advocates for sun protection after using any exfoliant, not just salicylic acid. "While salicylic acid may not directly increase your skin's sensitivity to the sun, it's always important to protect your freshly exfoliated skin from the damaging effects of ultraviolet radiation," she tells us.
Like we already touched upon, Dr. Chang confirms that potential side effects include skin tingling, stinging, itching, redness, peeling, and irritation. Salicylic acid is a definite no-no for pregnant or breastfeeding women, as well. When it comes to combining salicylic acid and alpha hydroxy acids, just be cautious of excess dryness or irritation that may occur. As with any skin-care product, dermatologists like Dr. Chang recommend performing a spot test before going all-in. Better safe than sorry (and red all over), as they say.
Ahead, read about 17 of the best salicylic acid serums, toners, and cleansers on the market, as recommended by dermatologists.
La Roche-Posay Effaclar Medicated Gel Cleanser $15
This is the second time Dr. Chang has recommended La Roche-Posay's Effaclar Medicated Gel Cleanser, so you know it's a staple, tried-and-true product. She describes it a no-fuss, 2 percent salicylic acid face wash that helps remove excess oil and clear breakouts while glycerin, a humectant, helps hydrate the skin. 
Mona Gohara, M.D., a board-certified dermatologist based in Connecticut, is another fan of this formula that she says is best for those with acne-prone skin. "A small amount goes a long way and the salicylic acids cut right through those pimple-causing oils," she explains. And, in case you're looking for complementary products conveniently packaged together, we'd like to give a special shoutout to the three-step, Best of Beauty-winning Effaclar Acne Treatment System.
Paula's Choice Skin Perfecting 2% BHA Liquid Exfoliant $30
This gentle leave-on treatment also contains 2 percent salicylic acid to visibly unclog pores and fade the appearance of dark spots and acne scars without causing undue irritation. Additionally, ingredients like soothing green tea leaf extract and moisturizing butylene glycol contribute to a dewier, more radiant complexion.
St. Ives Tea Tree Acne Control Spot Treatment $9
Priced under $10, St. Ives' Tea Tree Acne Control Spot Treatment was a no-brainer pick for a 2021 Best of Beauty Award in the Steals category. Antimicrobial tea tree reduces bacteria-causing acne and "redness caused by acne pustules," as Ava Shamban, M.D., a board-certified dermatologist based in Beverly Hills, previously explained. Two percent salicylic acid is, however, the star ingredient that clears blemishes and prevents new blackheads and whiteheads from forming. Lastly, menthol adds a cooling dose of relief.
CeraVe Renewing SA Cleanser $14
When we were sourcing recommendations from dermatologists, two CeraVe cleansers got upvotes. First up is the Renewing SA Cleanser (pictured above), which Dr. Evans says is ideal for drier, acne-prone skin — since she says the formula's nourishing ceramides (of which there are three) "balances out the drying effect of the salicylic acid."
If you feel more assured with a clear percentage, Cerave's Acne Control Cleanser is listed out as containing 2 percent salicylic acid. Dr. Chang says the formula "contains oil-absorbing technology to reduce oil and visible shine" and also packs in three types of ceramides to strengthen the skin's barrier. 
Glow Recipe Watermelon Glow PHA + BHA Pore-Tight Toner $34
Not only is Glow Recipe's Watermelon Glow PHA + BHA Pore-Tight Toner housed in a gorgeous, abstract-like glass bottle, but it's also chock-full of hydrating ingredients like cactus water, watermelon extract, and hyaluronic acid to replenish and lock in moisture. The thicker, syrupy texture absorbs into skin surprisingly quickly and creates less mess — in theory — than a more watery formula. 
In total, the BHAs (salicylic acid, willow bark, and betaine salicylate) and PHAs tally up to 6 percent, which is a fairly potent concentration of sebum-dissolving acids that promote clearer, brighter skin. If you weren't aware, PHAs stand for polyhydroxy acids, which have larger molecules that penetrate the skin more slowly and are more suitable for sensitive skin types.
Peace Out Acne Healing Dots
In the arena of pimple patches, Dr. Chang calls out Peace Out Acne Healing Dots, which simply don't disappoint when it comes to spot-treating zits that pop up without any warning. (Oh wait, that's most of them.) The Readers' Choice Award-winning hydrocolloid dressing forms a protective layer over your pimple and barricades the breakout from your prying fingers, which Chang says can cause worse-off scarring. These round, uniformly-sized dots then use a mild concentration of 0.5 percent salicylic acid, soothing aloe, and vitamin A to heal acne lesions and promote clearer, healthier skin, Chang adds.
Neutrogena Oil-Free Acne Wash $17
The oh-so-classic Neutrogena Oil-Free Acne Wash comes at the recommendation of Dr. Evans. The 2 percent concentration of salicylic acid "exfoliates the skin by transcending the oil in the skin and removing [dead] cells that block the pores," Evans explains.
Benton Aloe BHA Skin Toner $19
For less congested and more even-toned skin, Dr. Chang reaches for Benton's Aloe BHA Skin Toner. The nourishing treatment is spiked with a blend of salicylic acid, aloe, snail mucin, hyaluronic acid, polyglutamic acid, and beta-glucans to simultaneously hydrate and exfoliate your complexion. As such, there should be fewer chances of irritation. No wonder it won a Soko Glam Best of K-Beauty Award in 2019.
The Ordinary AHA 30% + BHA 2% Peeling Solution $7
Our readers know what skin-care products are most worth your buck, which is why The Ordinary's AHA 30% + BHA 2% Peeling Solution garnered a 2021 Readers' Choice Award. As one of the most popular, TikTok-viral offerings from the affordable Canadian-founded brand, this blood-red chemical exfoliator mimics the effects of a professional peel for under $10. Just use with utmost caution if you have sensitive-ish skin, because the high concentrations of glycolic, lactic, tartaric, citric, and salicylic acid are not messing around. But the refined, smooth texture and ensuing glow you get aren't, either.
Peter Thomas Roth Max Complexion Correction Pads $46
For a mess-free, travel-friendly exfoliator, Dr. Chang is a fan of Peter Thomas Roth's Max Complexion Correction Pads, which she says uses 2 percent salicylic acid (the maximum amount for over-the-counter products) and 10 percent glycolic acid for "a strong boost of exfoliation" and a reduction in comedones (aka, the scientific term for an acne lesion). 
These dual-sided pads are designed with a softer side for gentle cleansing (e.g. picking up any leftover makeup and dirt) while the other side is textured for additional exfoliating. They're also spiked with allantoin, aloe, and green tea leaf extract to calm skin. While these ingredients are ideal for hydrating and minimizing irritation, Chang recommends "those with sensitive skin apply [the pad] to a small test area before applying to the full face."
The Inkey List Salicylic Acid Cleanser $10
For a no-frills, lightly foaming cleanser that'll leave your complexion feeling refreshed but not totally stripped, The Inkey List's Salicylic Acid Cleanser is the way to go. Two percent salicylic acid is accompanied by anti-inflammatory zinc, irritation-soothing allantoin, and conditioning vitamin E, so your pores stay happy, healthy, and — most importantly — clear and unclogged.
Kate Somerville EradiKate Salicylic Acid Acne Treatment $60
While you might be familiar with the famous, pink-tinted sentiment found in Kate Somerville's EradiKate Spot Treatment, it has a more potent sibling we'd like to introduce you to. EradiKate Salicylic Acid Acne Treatment is an ideal nighttime product that combines the acne-demolishing powers of 2 percent salicylic acid with texture-smoothing retinyl propionate — a less irritating form of retinol that's great for sensitive skin. An even, balanced complexion is well on the horizon.
Peach Slices Acne Oil-Free Moisturizer $13
As the sister brand to Peach & Lily, Peach Slices serves up affordable, drugstore-friendly products infused with high-quality ingredients that have been proven to be effective at treating almost any skin issue you're facing. Take the Acne Oil-Free Moisturizer, which has a mild, 0.5-percent concentration of salicylic acid to dispel existing acne and prevent future breakouts over time. To help balance out the exfoliating component, there are various weights of hyaluronic acid, cica, allantoin, and cucumber to quell signs of inflammation and dehydration. 
And if you like this moisturizer, there's a complimentary, acne-focused cleanser, toner, and pack of pimple patches waiting for your perusal. 
Hero Cosmetics Mighty Patch Micropoint for Blemishes $13
These innovative pimple patches feature tiny, dissolvable needles — 173, to be exact — doused in 0.5 percent salicylic acid and tea tree leaf oil to stop early-stage or hidden pimples in their tracks. Meet the Hero Cosmetics Mighty Patch Micropoint for Blemishes, which always play offense for you in the match against acne. (For more developed pimples, check out the Best of Beauty-winning Mighty Patch Invisible+ Patches.)
Differin Acne Clearing Body Scrub $14
To address breakouts below the face, Dr. Chang recommends Differin's Acne Clearing Body Scrub, which sloughs dead skin cells with a potent blend of 2 percent salicylic acid, 1 percent glycolic acid, and "water-soluble vitamin E beads to clear clogged pores, reduce breakouts, and improve the appearance of acne marks and pigmentation," she notes. Body acne, who?
Cocokind Probiotic Acne Serum $18
Inside Cocokind's Probiotic Acne Serum, you'll not only find 1.5 percent salicylic acid working hard to decongest pores and clarify your complexion, but beta-glucan and postbiotics as well to draw moisture and soothe skin. The postbiotic in question is lactobacillus ferment, a non-living postbiotic produced during fermentation that helps reduce redness, supports your microbiome (a buzzier-than-ever term), and protects skin against environmental stressors. Gently pat two to three drops day and/or night after cleansing and toning for the best results. 
Medicube Red Body Wash $37
Body acne is a pesky issue to deal with but luckily that's what Medicube Red Body Wash is here for. While it's formulated with salicylic acid (undisclosed amount) to unclog pores and regulate sebum levels as well as lactic acid to improve cell turnover and skin texture, this body wash is far from harsh. Not only does its pH fall between 5.5 and 6.5, which is close to your skin's natural pH (5.5), your body will feel utterly pampered by a team of moisturizing hyaluronic acid, tone-evening niacinamide, calming panthenol, and soothing plant extracts (including lavender, thyme, and apple mint).