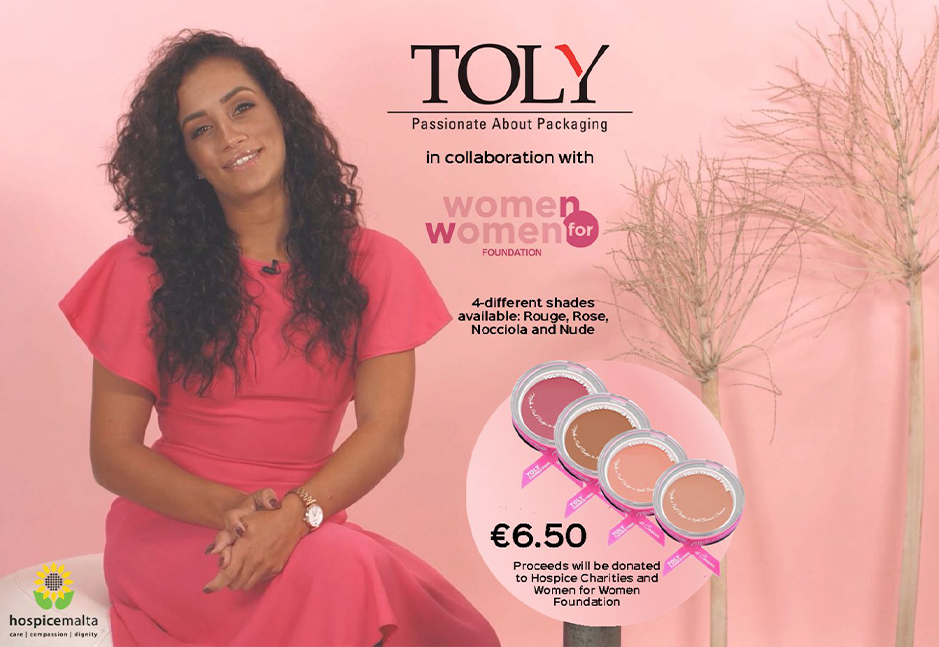 Toly Thinks Pink #makeapositiveimpact Blushes
Make a Pink Pledge to fight Breast Cancer.
Toly are passionate about developing new ways to unite and inspire women to get involved, by finding new means to help #facethefight and support the vulnerable groups. Many women are suffering from breast cancer and are currently facing double the risks and vulnerability, amidst the coronavirus pandemic.
The Women for Women Foundation is a non-profit organization, which has over 37K followers on Facebook. A group of diverse women empowering and supporting one another has recently been initiated as a foundation outside the Facebook group. Through the strong and loyal community built, Toly connected with this platform to help spread the campaign to a larger outreach and face the fight effectively as one.
During breast cancer awareness month, we commemorate the women who have lost their lives, the many who today are facing the fight, and those who have managed to overcome it and live with the scars. With COVID-19 taking the limelight, this should not prevent or delay anyone from taking care of their own health or those of others.
The ultimate purpose of Toly Thinks Pink campaign is to make sure that every woman affected by breast cancer receives the best possible treatment and support and to know that they do not stand alone. Through this initiative, a generous contribution will be donated in aid of Hospice Charities, Hospice Malta and directly to the Women for Women Foundation.
Grow the support and surprise your favourite women in your life by sending them a small gift of appreciation. We have made our velvety and soft to the touch blushes available online at www.beautysource.info to support the movement at the price of only €6.50 each.
As we adapt to new life-changing requirements, with a more digital front, less in-person interaction are playing a big role. If this year taught us anything it's that alone we can do so little, and together we can make a real difference.