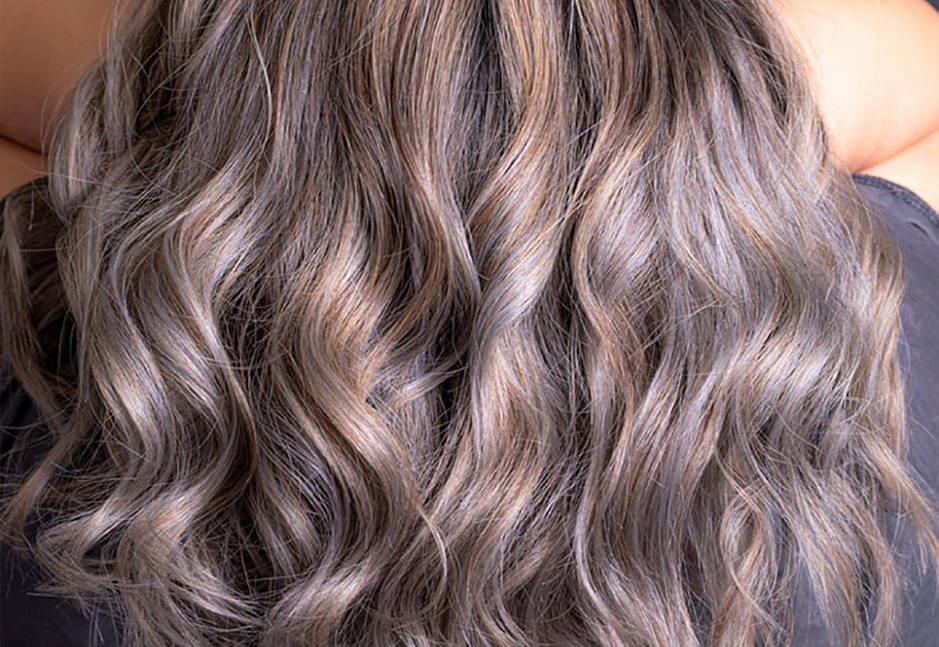 T
here's nothing better than a color refresh and some pretty highlights to brighten up your autumn style. Whether you want a super-simple deep shade, low-maintenance roots, or a daring magenta dye job, we've got a perfect new look for you.
With the new autumn season comes new drink orders, footwear choices, makeup, and, of course, hair-color options. The color chameleons out there can relate: Fall would be way less fun without some fresh new hues to choose from. As we mourn the (naturally or not-so-naturally-acquired) strands we wore for the last few months, there's nothing like a new slate of celebrity inspiration to get us excited for a new aesthetic.
Fall 2021 is different, of course — we're still in the throes of a pandemic, which means being a little more decisive and strategic about what kind of dye job to get. Though most places are fully opened back up, plenty of people are still nervous to make too many trips to the salon. This season, the beauty world is all about hues that bring joy and are easy to maintain at home.
If you're thinking of switching up your hair color and want to know what's trending, you came to the right place. See the shades top colorists are predicting to be all the rage this fall.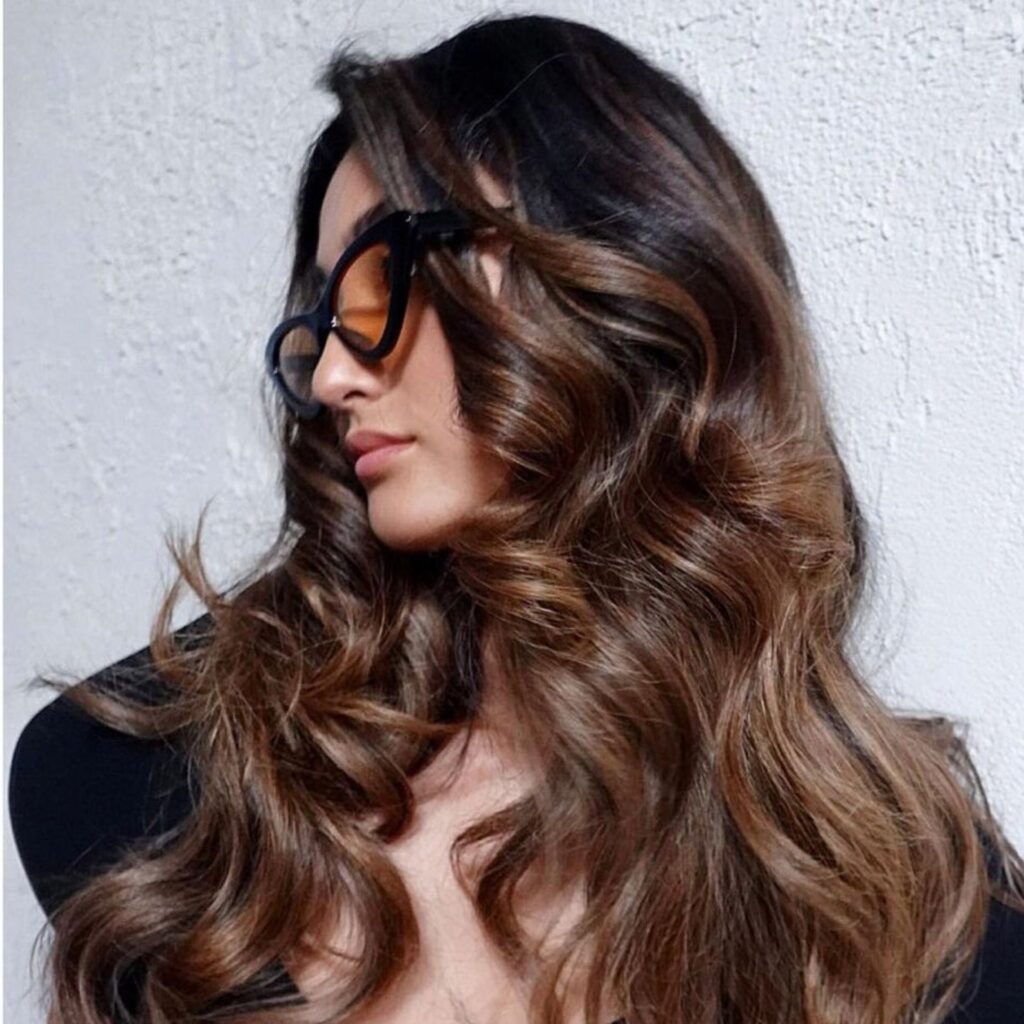 Kate Reid, a Sydney, Australia-based colorist is loving this cool-toned chocolate shade for fall. "Ask your colorist for a cool chocolate reflect that won't fade brassy," she says. "This could be deeper on the new growth area and lighter though the mid-lengths and ends to create even more dimension." The result is shiny and healthy-looking, something she says her clients look for.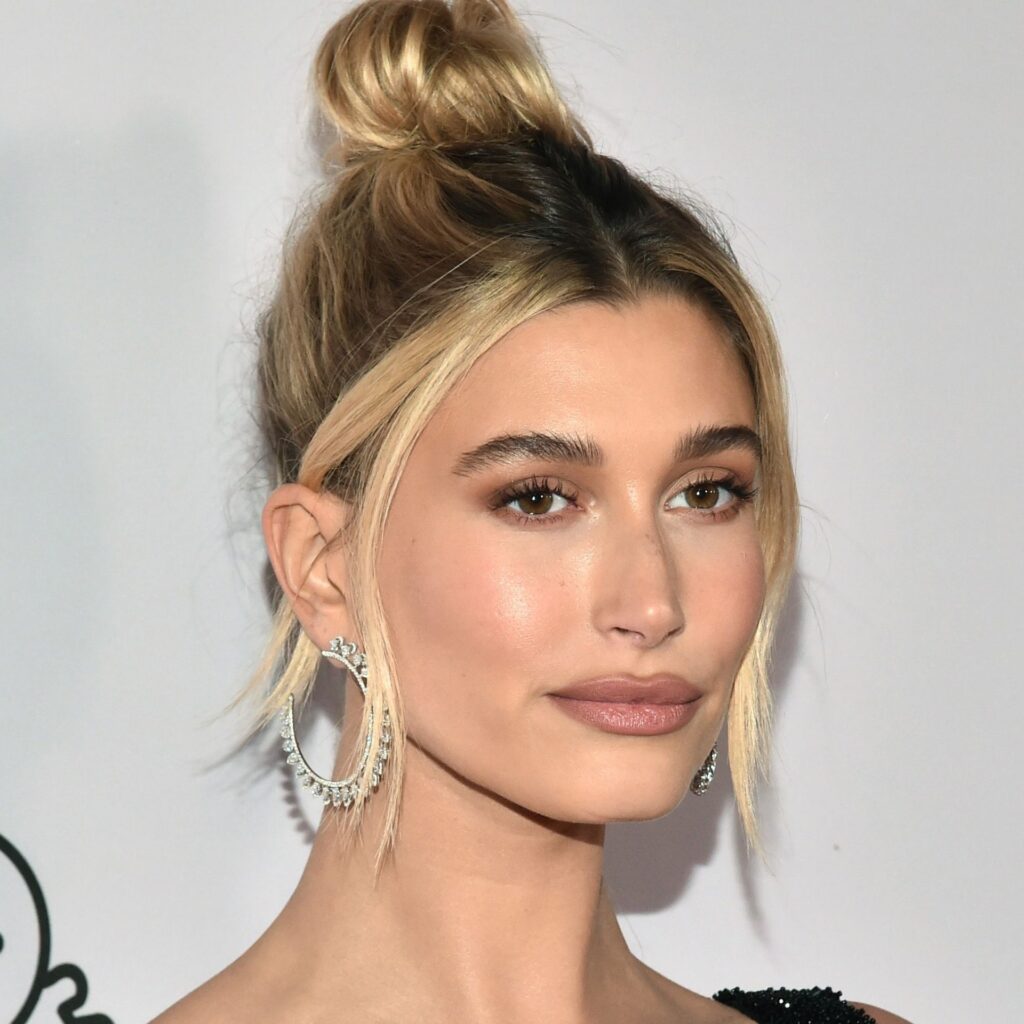 If you want a more low-maintenance option for blonde hair, a shadow root is pretty much the answer. A more natural color at the roots, like Hailey Bieber's darker brown hue, blends any regrowth into the overall dye job, which means fewer trips to your colorist.
"Everyone is asking for a shadow root," says Rick Wellman, a colorist at The Salon Project in New York City. "This trend is created by feathering a slightly deeper tone at the root and a gradual lighter shade on the mid-shaft and ends. It can help make your blonde less high maintenance." 
At the salon, be sure to specifically ask for shadow roots or show your stylist these photos. "Do not ask for the old-school ombré or you may just end up looking like you need your roots done," adds Wellman.
sculpted brow where it's lifted on the tail — it ties into the thread lift and brow lift trends that are happening because a lot of people are doing that snatched look." 
If you're not ready to fully commit to this shape, you can totally fake it for a day. "You can achieve the look by concealing the little fluffy hairs at the tail end," he says. You'll need a full-coverage formula like Tarte Shape Tape Contour Concealer.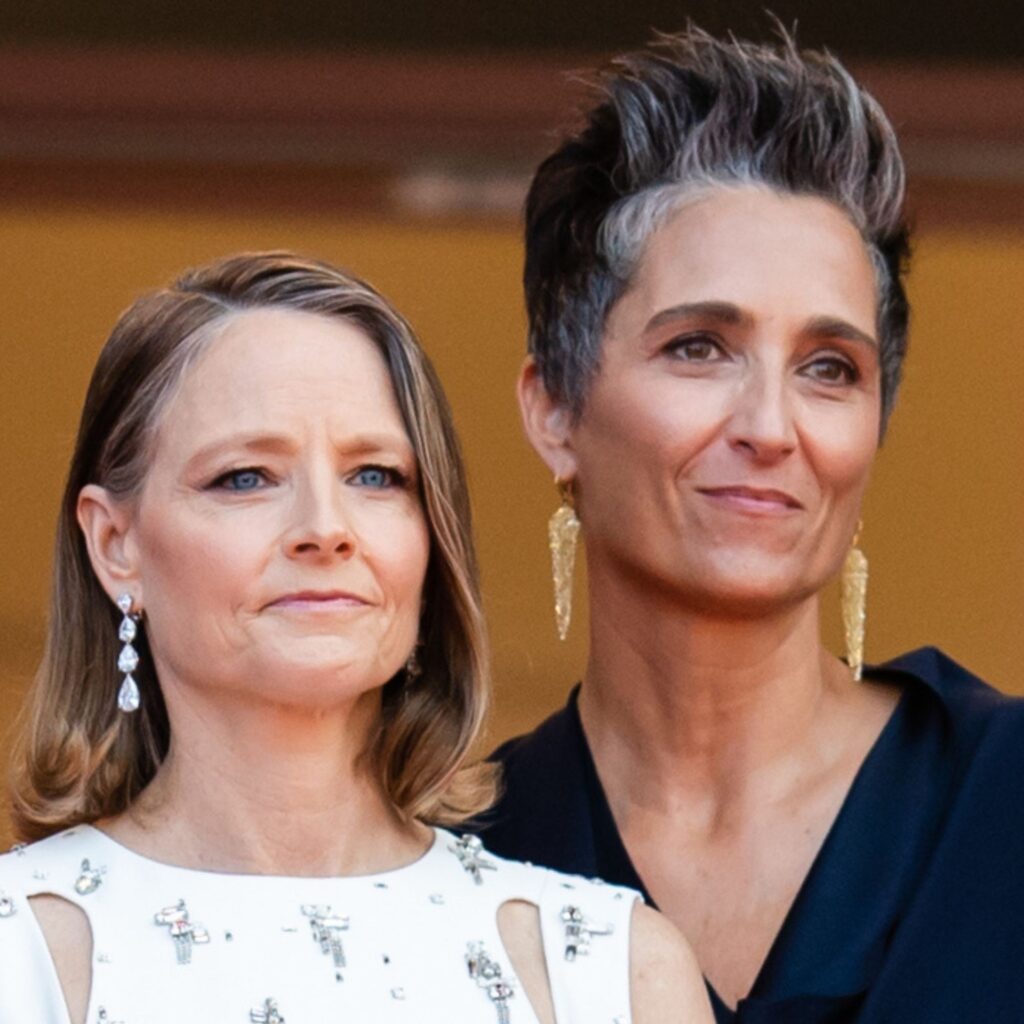 Are you over having to get your roots done every month? Colorists are seeing more people embrace their gray hair — enough to call it a trend. Let Jodie Foster and her wife Alexandra Hedison show you one way it's done.
"Once a color everyone desperately tried to avoid, salt-and-pepper hair is now one of the biggest color trends of 2021," says Los Angeles-based color specialist Genevieve Barnoski. "Salt and pepper looks beautiful on both younger and more mature clients." Unfortunately, nailing the trend isn't as easy as just letting your gray hair grow in. We wish!
 "Achieving these tones is a bit of an extensive process, so it's best to leave it to the professionals and get your hair colored in a salon," she explains. "Ask your stylist for silver and white highlights, while either maintaining a darker base or adding in darker brown lowlights for a dimensional look."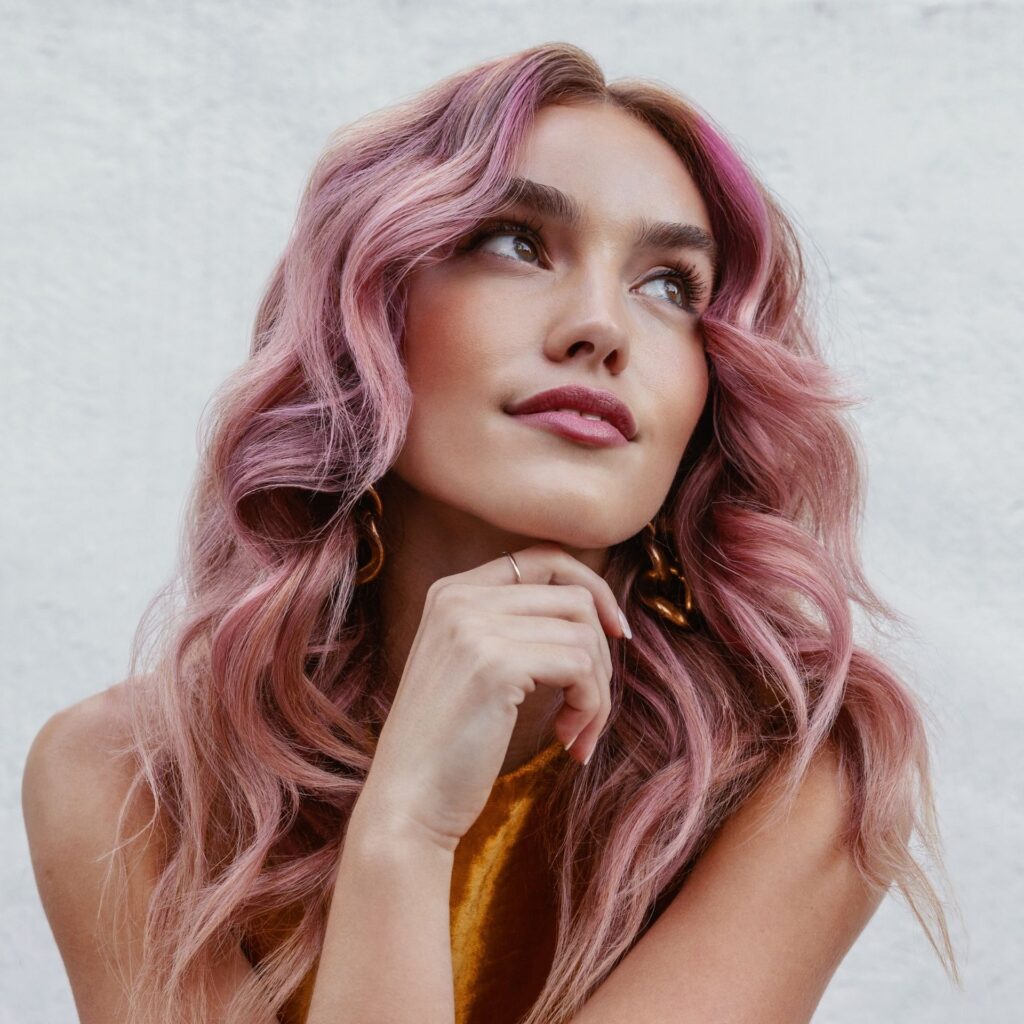 "For all my bored blondes who are looking for a change without straying too far from their golden locks, rose is the way to go," says Nina Blythe, a stylist at Nine Zero One salon in Los Angeles. "Ask your stylist for a rose-gold gloss or a demi-permanent rose-toned fashion color." Unfortunately, to get your hair this pink, your color needs to be pretty blonde to start. 
Of course, you can go toward the lighter, rose-gold side, too. "This look is striking on fair skin but fully customizable for any skin tone," says Gharring. "Be sure to have your stylist recommend a take-home protein treatment to calm your freshly-bleached strands, along with the proper hot tools to keep your hair healthy and free from color-stripping heat damage." Try the Aphogee Two-Step Protein Treatment if you're looking to do some repair at home. 
Just-From-the-Salon Blonde
Reid agrees that many folks are requesting ultra-fresh blonde right now. Of course, any hair color can be achieved with the right amount of time and money, but it's much less upkeep on natural blondes. Some also love this look for the way it gives their thin hair some much-needed volume.
"I love this type of shade for medium to fine texture as it also helps to create thickness in the hair," says Reid. "With people being more focused on enhancing texture, this is why it's now pulling this trend through all seasons." She recommends asking your colorist for a warm pale overall base color with almost-white highlights.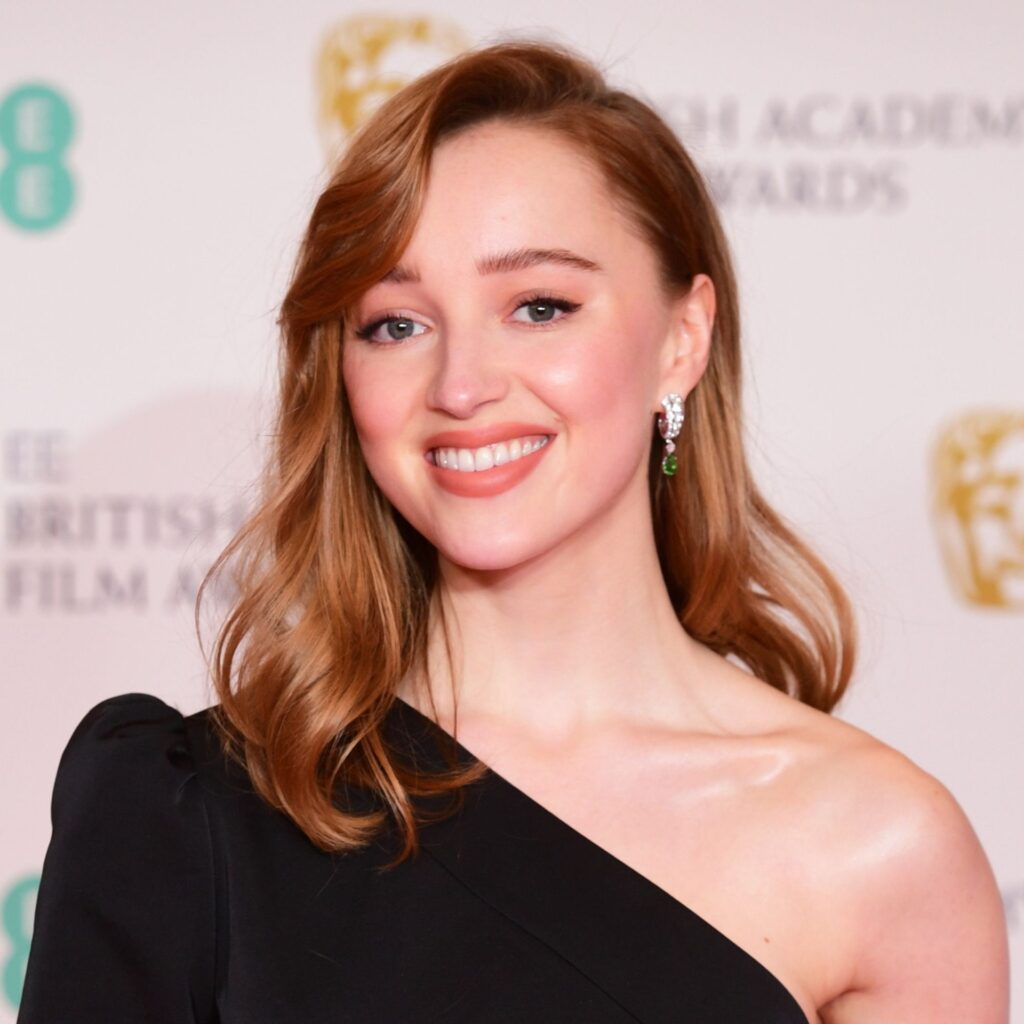 Call it the Queen's Gambit effect. Everyone wants copper hair for fall. Actor Phoebe Dynevor recently traded in her blonde Bridgerton hue for this sultry shade.
"With all of the bold and bright color trends happening, there's still room for a single-toned rich, fall-inspired color," says New York City-based colorist Gregory Patterson. He loves this color because it's actually pretty easy to do at home without seriously destroying your hair. "It's a single application and easy to refresh," he says. Just stick to a hue two to three shades off from your natural color. Any darker or lighter, and you might want to head to the salon.
Try Wella Color Charm Hair Color in Red or Light Copper. For a less permanent look, there's Adore Semi-Permanent Hair Color in Cajun Spice.
Cardi B must have got the color-block trend memo when she went for a lavender style in her latest Reebok campaign. Her look is as easy as getting a great wig installed — dyeing the wig contrasting shades is the difficult part.
"Color-blocking is the method of adding bold sections of color, such as one portion of your fringe area or pops of color behind your ear or even half of your head," explains Le. "This trend is edgy and fresh and can be either high or low-maintenance depending on the method of application." 
You can take the desired section of hair, lighten it to platinum, then add whichever shade you chose. "Or you can use color hair extensions to mimic the same look with no commitment or damage to your hair," she adds.