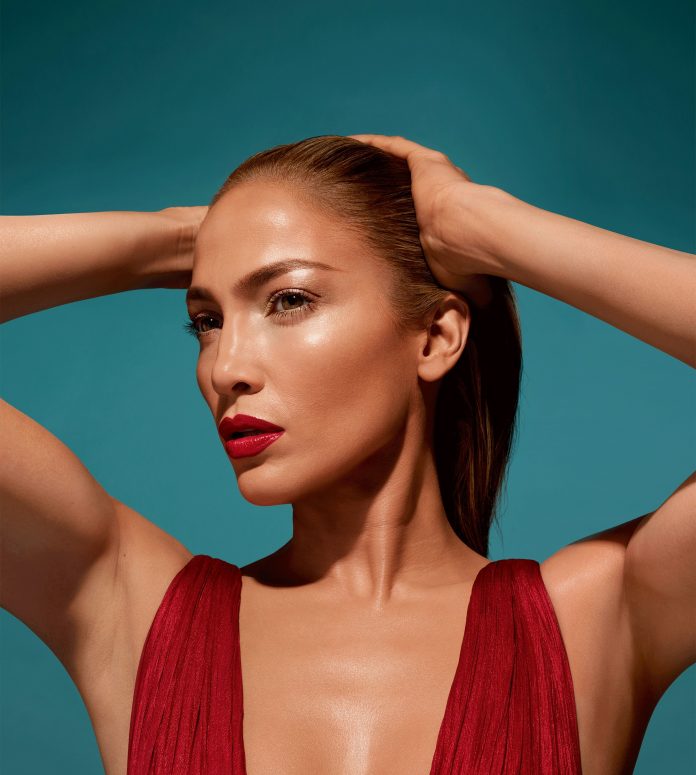 Yeah that's right, 70-piece!
Seeing as though "Jennifer Lopez" is synonymous with "glow," it made total sense when her makeup artist, Scott Barnes, let out the secret that JLo would be creating her own bronzer.

This month, things are changing!
On April 26, Jlo is launching a 70-piece limited-edition color collection with Polish beauty brand Inglot Cosmetics. All of the items were selected by the star herself and feature shade names inspired by her career, like Boogie Down Bronze and Livin' The Highlight. "We have everything from mascara, lipsticks, eyelashes, blush, eye shadow and of course… bronzes," Lopez said in a statement.
Grzegorz Inglot, Vice President of Operations for the brand, explained that, "After years of working with the best in the business, [Jennifer] has unique insight into what women want as well as which products are necessary to create that beautiful glow that she made famous."
The line's Freedom System Palette, the launch that lets you pick custom eyeshadows (and one Lopez called "unique and exciting"), will be available for pre-sale at Jennifer Lopez Inglot on April 17. As for everything else? We'll be waiting for tonight… for the next 6 days.
Source: Refinery29